Foresters Arms
2 London Street, Andover, Hampshire, SP10 2PA
- 18.2 miles
- map

Contact: 01264 323580
---
Foresters Arms Events:
---
Please note: As per our terms of use, the events listed are not in our control, so they could be changed. Also, some venues may charge an entrance fee to certain music events. In either case, we recommend that you contact the venues before making your arrangements.
Is This Thing On? Podcast
The best music you have never heard

Available on Spotify, iTunes and all good Podcast catchers, Nick Tann's independent music Podcast 'Is This Thing On?'. Dedicated to bringing you new music from unsigned bands from around the world - isthisthingonpodcast.com
---
Spotlight
TODAY, Saturday 02 December 2023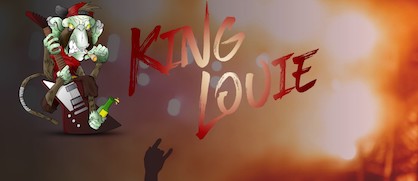 King Louie


Venue: Foresters Arms
9pm
King Louie on Facebook: www.facebook.com/kinglouieuk. Guitar-based covers band Covering such diverse and eclectic artists as T Rex, AC/DC, Republica, The Cult, Ash, Avril Lavigne and anything else to get your foot tapping and booty wiggling!