Somborne Sessions
Live music events at Kings Somborne Village Hall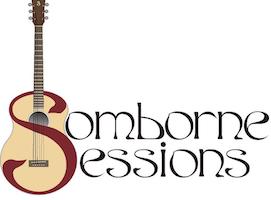 Live music events. Full details & tickets at www.sombornesessions.co.uk. Somborne Sessions are a non-profit group based in Kings Somborne, Hampshire and run entirely by unpaid volunteers. Their aim is to bring top quality live music to their rural community and to raise money for the development and upkeep of the village hall (registered charity number 1180268).
---
Saturday 21 May 2022
Venue: Kings Somborne Village Hall
Address: Kings Somborne, Hampshire, SO20 6PP
Event: Somborne Sessions: MEGSON

- 7.30pm

- Nominated 4 times in the Radio 2 Folk awards, and double winners of the Spiral Earth awards, the Teesside folk duo Megson draw heavily on their heritage to create a truly unique brand of music, featuring an infectious mix of heavenly vocals, lush harmonies and driving rhythmic guitars.
---
Please note: As per our terms of use, the events listed are not in our control, so they could be changed. Also, some venues may charge an entrance fee to certain music events. In either case, we recommend that you contact the venues before making your arrangements.